Mobile Research
Clients are able to conduct a mobile survey using MarketLink's mobile panel, which has been certificated by the certificate authority.
MarketLink has a mobile research solution that was developed by research experts. This mobile research system is high-tech and optimized for all mobile devices, smartphone, tablet pc and even PC. Clients are able to get answers from mobile panelists faster than PC based online research.
MarketLink's mobile panels have been collected after releasing the smartphone in 2011. The panelists' activity and response quality is very high.
| Age | Male | Female | Total |
| --- | --- | --- | --- |
| 14~19 | 6,277 | 9,391 | 15,668 |
| 20~24 | 13,053 | 19,685 | 32,738 |
| 25~29 | 13,189 | 16,489 | 29,678 |
| 30~34 | 11,479 | 13,775 | 25,254 |
| 35~39 | 8,865 | 8,130 | 16,995 |
| 40~44 | 7,880 | 6,318 | 14,198 |
| 45~49 | 5,944 | 4,769 | 10,713 |
| 50~54 | 4,856 | 3,625 | 8,481 |
| 55~59 | 3,600 | 1,987 | 5,587 |
| Above 60 | 3,323 | 1,241 | 4,564 |
| Total | 78,466 | 85,410 | 163,876 |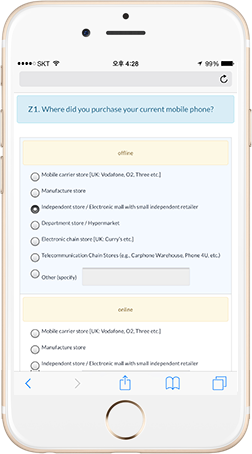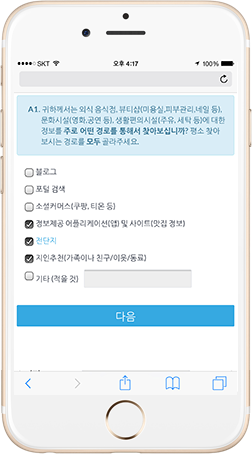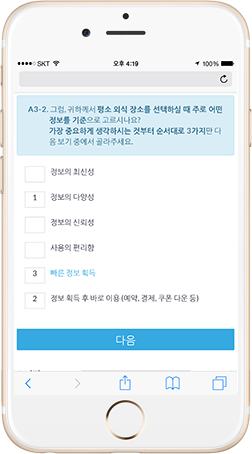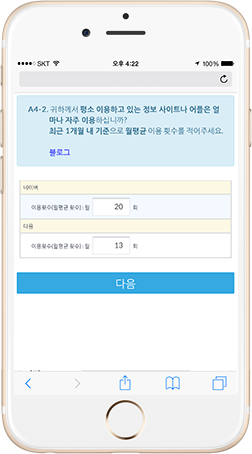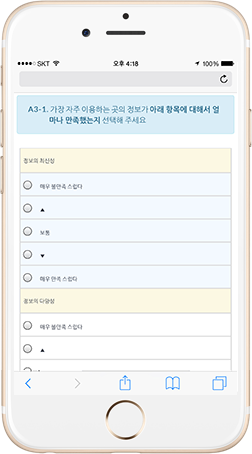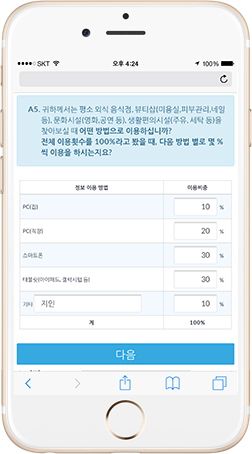 ---
---
---